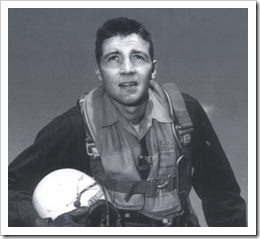 I had heard about John Boyd's legendary Patterns of Conflict before I read his biography but I had never seen it. So I went on a quest to find it!
Regular readers will know that I have an interest in military history.  (See How to improve morale and confidence and Interview with Stephen Bungay.) I'm reading an excellent biography of John Boyd (Boyd: The Fighter Pilot Who Changed the Art of War

) at the moment and this has really got me thinking.  I'm going to write a review as soon as I've finished it.
In the meantime, I've found a version of his masterwork, the Patterns of conflict briefing.
Sun Tzu's Art of War is sometimes read as a business manual. There are some who think that John Boyd was the Sun Tzu of our age. His Patterns of conflict presentation was a six-hour briefing that is highly influential in American military circles.
A version of the presentation is back on Slideshare here and also as a downloadable PDF here. There are also some video clips of the presentation here.
You can also read my review of the book Boyd here.